2020 Prolight + Sound Guangzhou
The 18th Guangzhou International Professional Lighting & Sound Exhibition (Prolight & Sound) ended successfully on August 24th 2020.
As one of the earliest professional amplifier brands in China, Soundstandard has no hesitation in attending the first major professional exhibition held after the COVID-19 epidemic in 2020.
Although the number of visitors to Guangzhou exhibition has decreased compared with previous years, there are also many customers and visitors coming to the exhibition. The Soundstandard booth is still very lively, the atmosphere is relatively active, and the audience is enthusiastic.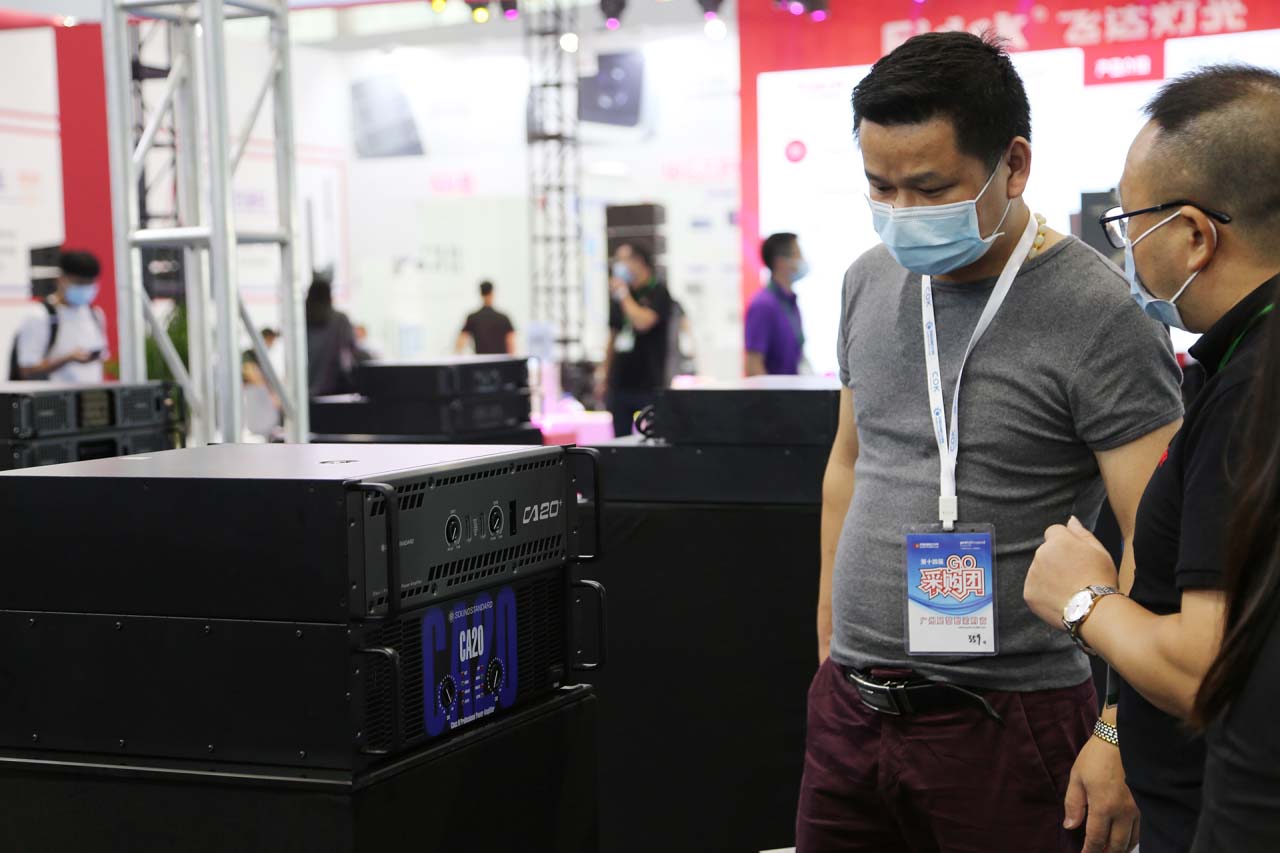 The classic masterpieces CA and CA + series of the Soundstandard brand have attracted a large number of customers.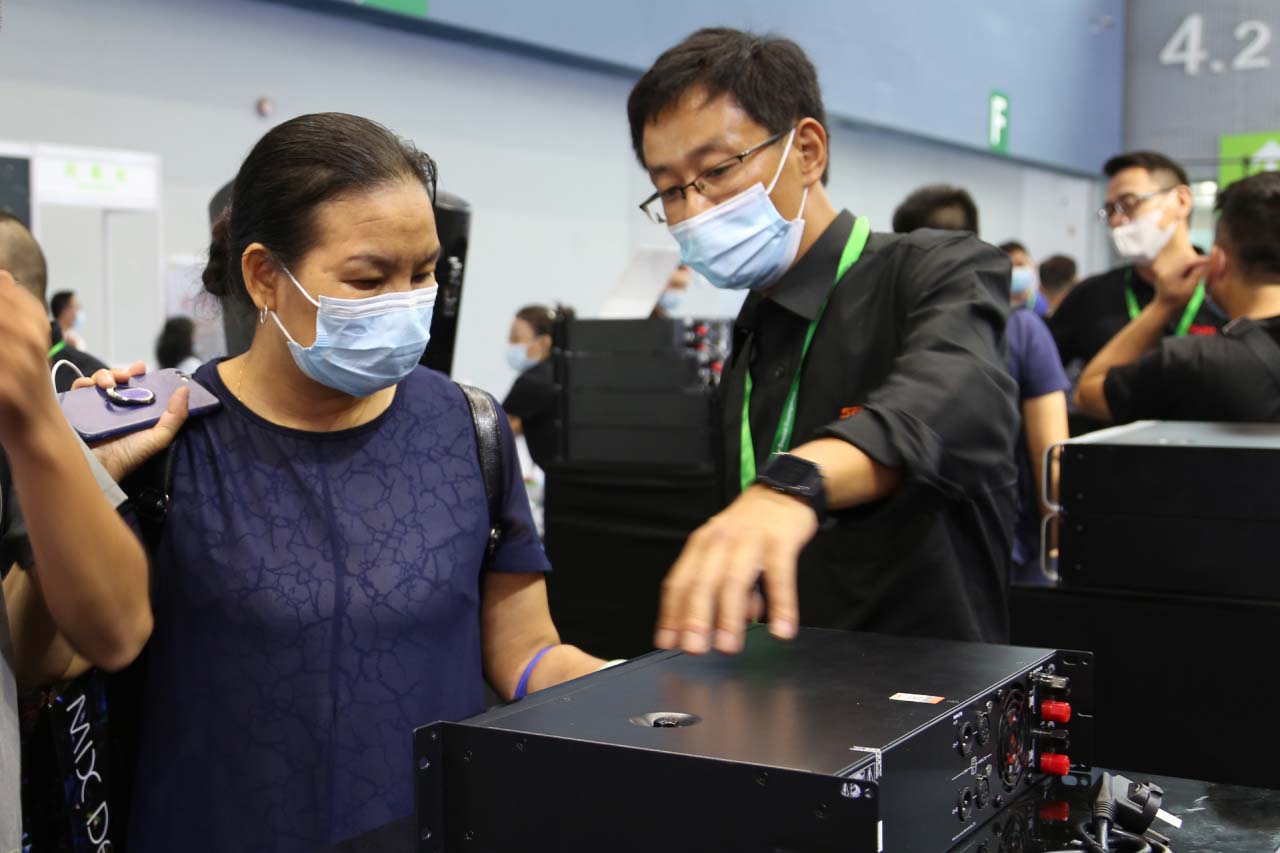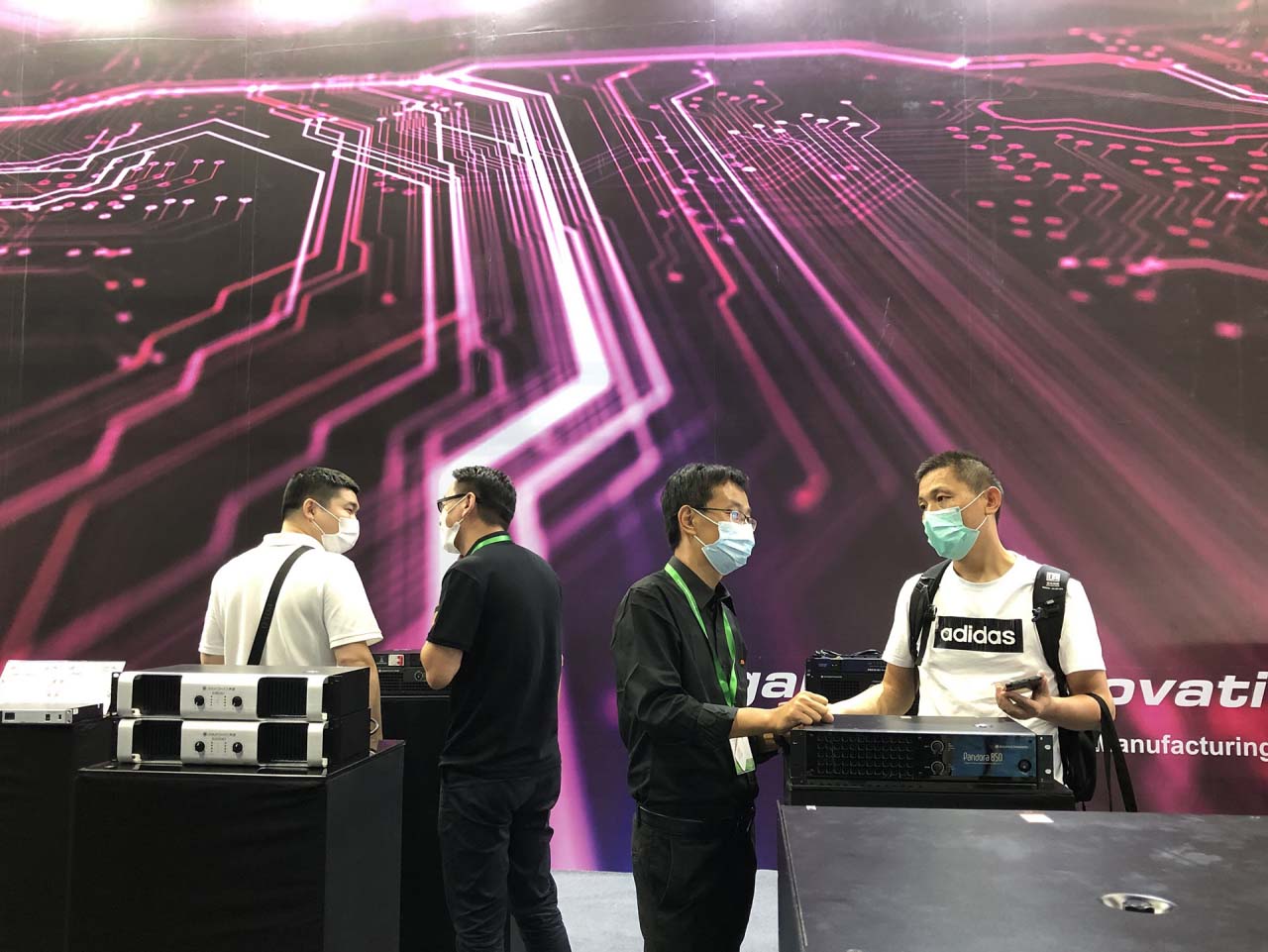 Mr. Ren, the domestic sales manager, was introducing the Pandora 850, a Class I product specially designed for KTV by the Soundstandard brand.
After half a year, the 4-day Guangzhou Exhibition ended successfully beyond expectations with the joint efforts of major exhibitors. Soundstandard has also won high praise from customers with the efforts of the collective members. The impact of the COVID in 2020 on the entertainment industry is undoubtedly a major and arduous challenge for Soundstandard brands that have more than 20 years of experience and strength. However, the success of the Guangzhou Exhibition has released a positive signal to the industry. We are full of confidence in the future of development of the industry.  After training, we will face the world with more tenacious image next year.